How to create
a language

translation?

Before to create a new language translation make sure that a target language exists in the list of languages: Service → Localization → Languages. Languages marked as Active appears in any selection of languages on Glossword pages.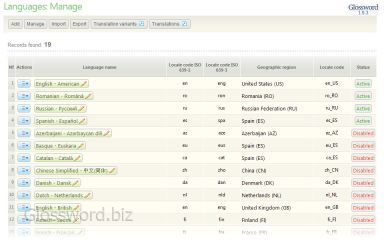 Open the list of phrases: Service → Localization → Translation variants.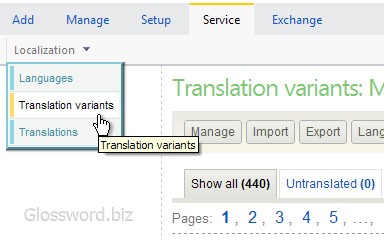 Select a source and a target languages:
Now it's time to start translation: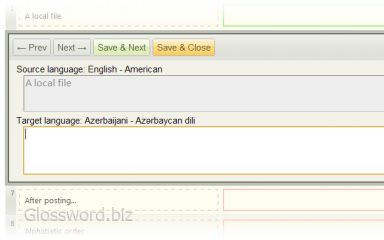 A target language will appear in the list of translations next after translating the first phrase: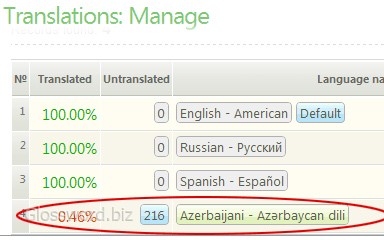 When all phrases will be translated, a target language could be selected as a default language for user interface.
It is possible to edit phrases at any time, results are visible in real-time.